winter reading for adults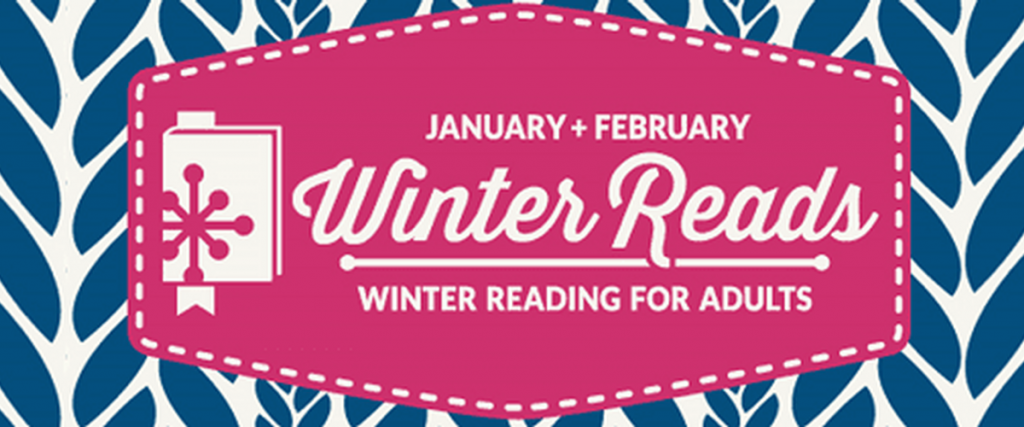 Find out how to participate in Winter Reads at your library.
Winter Reads Recommends
Introducing Winter Reads Recommends, a series of book recommendation videos featuring metro public library staff. Videos premiere throughout January and February, and are hosted on metro public library websites and social media. Check back here for links as more videos are posted, and expand your reading lists for this winter and beyond!
Anoka County Library
Anoka County librarians recommend bone-chilling horror and fantasy novels.
Carver County Library
You need more books! Join us on our Facebook video page when Maren, Bridget and Kathy recommend picks from the library collection. Staying on-brand, we will give you some seasonally appropriate Winter Reads, and then we'll flip the script for distracting titles that will help with your cabin fever.
Dakota County Library
Ben recommends Cozy Winter Living Titles. Get inspiration from the Nordic Hygge (hue-gah) lifestyle to add some charm, comfort and coziness to your life.
Hennepin County Library
Hennepin County Library staff feature titles by local BIPOC and non-CIS authors.
Ramsey County Library
Ramsey County Library staff from Maplewood, Mounds View, North Saint Paul, Roseville and Shoreview recommend winter favorites. Now it's your turn to pass the book online!
Scott County Library
Cindy and Paula recommend Historical Mystery Series.
Historical Mysteries have something for everyone! Favorite fiction genres—historical fiction, mysteries and romance—can be found all in one place in a historical mystery. We'll share some favorite historical mystery series set in a variety of times and places.
Washington County Library
Leah, a librarian from Lake Elmo Library, recommends a list of children's chapter books that adults can enjoy too. These books range widely in content as well as word count but they have one thing in-common: high-quality storytelling. Kids' books aren't just for kids!
Bayport Public Library
Jill from the Bayport Library recommends '80s Hits.
Just like the 80s were over the top, so was some of the best fiction from that decade! Take a trip back to the future to hear about some books that were totally awesome and capture the excess of the 80s. And still available at your local library!
Stillwater Public Library
Following the theme of "Connecting Threads" Librarian Karen Hannah features 5 nonfiction books for your consideration. Each talks in some way about the variety of landscapes in our country and offers a deeper understanding of who we are as neighbors.