August 31, 2022
Library Day at the Fair
Formerly Read & Ride Day
MELSA and metro public libraries bring a day of fun, games, crafts and an amazing stage lineup to Dan Patch Park!
On the Dan Patch Park Stage:
10:00 am – Siama's Congo Music features acoustic guitar, drums and traditional African instruments
11:30 am – Talking Strings features guitar, violin and bass playing Romani music
1:00 pm – Two River ALMAS Dance Troup celebrates Latino music and folk dance
2:30 pm – Kashimana Ahua Quartet blends Pop, Soul, Afrofunk, Rock and R & B
4:00 pm – The Holy Rocka Rollaz trio features high-energy American rock 'n' roll of the '50s
Check out Dueling Read & Walks: Cat vs. Dog. Read "See the Cat" and "See the Dog" and vote for your favorite pet. Meet MN author/illustrators David LaRochelle and Mike Wohnoutka in the park from 11-2!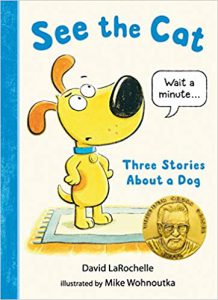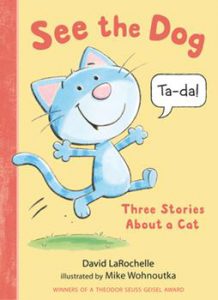 Spin and WIN when you stop by to to test your knowledge of the awesome fair foods at the MNSF 2022! Just make sure you get the price right.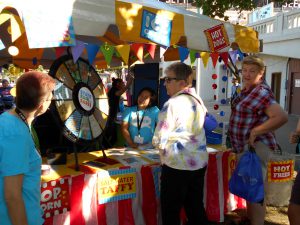 Make your own State Fair button. Create a glitter mix or play in the sand. And more free family fun in Dan Patch Park on Library Day 2022.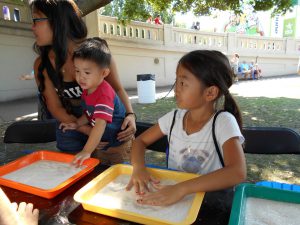 Library At The Fair is Sponsored by: